AAC Blocks - The Only Eco-Friendly Solution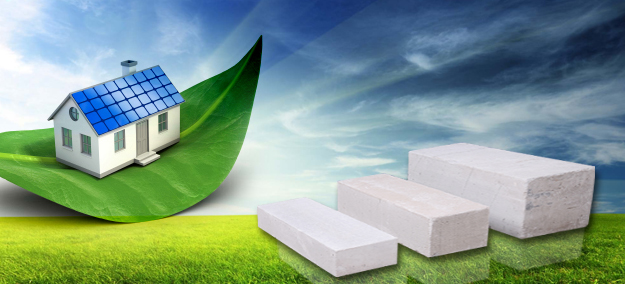 Autoclaved Aerated Concrete(AAC) Blocks made by us at Aercon India are the best alternatives instead of burnt clay bricks. The bricks have been used for over centuries now, but with the advancement in technology, these blocks have been invented to alleviate all those areas, where there were shortfalls in case of using bricks. These blocks are bigger than the normal bricks and still weigh lesser than bricks.
This is a great advantage as the labor cost dropped down drastically and the work gets completed faster. Now, looking at the environmental consideration, we have a point here too; the Autoclaved Aerated Concrete Blocks at Aercon India are made without any hazardous or toxic wastage. This is good news for the people who are sincerely worried about the environment and its future as well as the condition of our planet.
Fly ash, Lime, Gypsum, Cement, Alluminum powder are blended together to achieve the consistency required. Further, these materials are available in abundance and production of AAC Blocks will not leave any residue in the environment.
It is to be noted that these materials produce almost double output. There cannot be a better news for the environmentalists, as the materials are used expediently. Clean production is also a point to be noted as there are no hazardous or toxic wastes after production.
Autodaved Aerated Concrete(AAC) Blocks has been accredited and acknowledged for its pledge to keep the environment clean by leading environmental standards like LEED (Leadership in Energy and Environmental Design) and USGBC (US Green Building Council) as a "Green" alternative to traditional construction materials. Indian Green Building Council (IGBC) also recommends its use in India.